Humor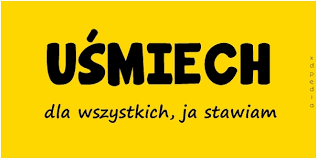 Wykaz pieśni, jakie należy śpiewać podczas jazdy samochodem:
90 km/h - To szczęśliwy dzień
100 km/h - Ofiaruję Tobie Panie dziś cale zycie me
110 km/h - Ojcze, Ty kochasz mnie
120 km/h - Liczę na Ciebie Ojcze
130 km/h - Panie, przebacz nam
140 km/h - Zbliżam się w pokorze
150 km/h - Być bliżej Ciebie chce
160 km/h - U drzwi Twoich stoję Panie
170 km/h - Pan Jezus juz się zbliża
180 km/h - Jezus jest tu
200 km/h - Witaj ach witaj
****************************
Katecheta chce wytłumaczyć dzieciom na przykładzie, czym jest cnota miłosierdzia:
- Kiedy woźnica bije osła, a ja staram się go od tego odwieść, to czym się kieruję?
- Miłością braterską - odpowiadają dzieci.
*****************************
Do papieża przyszła delegacja producentów z prośbą:
- Panie papież, damy 1 mln dolarów na kościół, ale prosimy, aby w modlitwie "Ojcze Nasz" po słowach "...chleba naszego powszedniego..." dodać: "i coca coli".
- Nie panowie - odparł papież - to jest niemożliwe.
Za tydzień delegacja znów puka do drzwi Watykanu, tym razem oferując 10 milionów. Papież znów jednak twierdzi, że to niemożliwe.
Delegacja jest jednak niezmordowana i znowu zjawia się po tygodniu, oferując 100 milionów. I tym razem spotyka też ich odmowa. Producenci wychodzą, kiwając głowami:
- Kurcze, to ile musiał dać ten piekarz?
*************************************